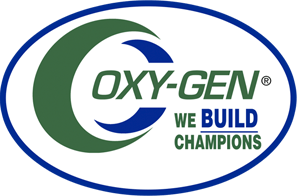 BLOOM-N-SECRET, 80 cc
$22.00
has amino acids and proprietary ingredients that super hydrate and expand the muscle of your show animal for a fresh appearance.  Allow animal to drink as much water as they will consume.
Bloom-N-Secret Product Facts:
Final Secret's BLOOM-N-SECRET for sheep, goats and swine. 
BLOOM-N-SECRET™ is an electrolyte paste for sheep, goats, and swine of any age or sex.
Bloom-N-Secret Guarantees:
Guaranteed Analysis:
---
Salt, min — 0.80%
Salt, max — 1.40%
Potassium, min — 2.40%
Iron, min — 50 ppm
Zinc, min — 125 ppm
Vitamin A, min — 30,000 IU/lb
Vitamin D3, min — 34,000 IU/lb
Ingredients:
---
Water, Maltodextrin, Whey Protein Concentrate, Dextrose, Potassium Chloride, Xanthan Gum, Sodium Chloride, Sorbic Acid (as a preservative), Vanillin, Choline Chloride, Zinc Sulfate, Ferrous Sulfate, Vitamin A Acetate, Vitamin D3 Supplement, Magnesium Sulfate, Manganese Sulfate, Niacin, D-Cal Pan, Riboflavin, Pyridoxine, Biotin, Folic Acid, Cobalt Carbonate, Thiamine Mononitrate, Sodium Selenite, Vitamin E Supplement, L-Proline, Glutamic Acid, Alanine, Arginine, Aspartic Acid, L-Lysine, Leucine, Serine, Valine, Threonine, Phenylalanine, L-Tryptophan, Isoleucine, DL-Methionine, Histadine, L-Tyrosine, Betaine, Natural and Artificial Flavors.
Bloom-N-Secret Directions For Use:
Feeding Directions:
Apply at least 8 hours before show or sale. Drench with 24 ounces COLD water. Continue to water periodically until show time.
Swine ——
       Less than 150 lb...
40 cc per head
       150 lb and up...
80 cc per head
    Goats ——
       All sizes/weights
80 cc per head
    Lambs ——
       Less than 75 lb...
40 cc per head
       75 lb and up...
80 cc per head
Reviews (0)
Share your thoughts!
Let us know what you think...
Only logged in customers who have purchased this product may leave a review. Log in now