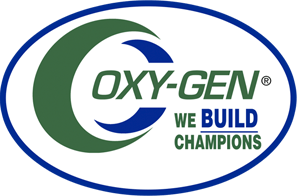 Crusade
$12.00 – $49.00
Crusade Livestock Supplement
Helps Handle The Challenges Associated With Heat And Stress! With Our Premium Electrolyte Stain-Free Blend!
Crusade Product Facts:
 Dye-Free • Stain-Free • Superior Bloom • Premium Electrolytes and Probiotics for All Classes • Satisfyingly Palatable to Your Champion!
An efficient electrolyte drench for all livestock species, excellent for maintaining proper hydration under stress. Keeps your animal fresh and ready for the ring while using 1/3 less water than other drenches, and our exclusive stain-free formula won't stain hair or clothing.
Crusade Guarantees:
Guaranteed Analysis:
---
Crude Protein, min — 3.50%
Crude Fat, min — 0.50%
Crude Fiber, max — 0.20%
Calcium, min — 0.02%
Calcium, max — 0.03%
Phosphorus, min — 0.01%
Salt, min — 5.40%
Salt, max — 5.90%
Magnesium, min — 0.01%
Potassium, min — 1.80%
Sodium, min — 4.40%
Vitamin A, min — 3800 IU
Vitamin D3, min — 1280 IU
Vitamin E, min — 12 IU
D-Pantothenic Acid, min — 6 mg
Niacin, min — 6 mg
Ascorbic Acid, min — 63 mg
Riboflavin, min — 5 mg
Vitamin B12, min — 56 mcg
Thiamine, min — 6 mg
Folic Acid, min — 20 mcg
Pyridoxine, min — 6 mg
Ingredients:
---
Sugar Food By-Products, Milk Products, Sodium Acetate, Salt Potasium Chloride, Sodium Bicarbonate, Calcium Acetate, Dicalcium Phosphate, Magnesium Proteinate, Magnesium Sulfate, Ascorbic Acid, Citric Acid, Vitamin E Supplement, Pyridoxine Hydrochloride, D-Calcium Pantothenate, Niacin Supplement, Thiamine Mononitrate, Riboflavin Supplement, Sodium Aluminosilicate, Dried Lactobacillus Acidophilus Fermentation Product, D-Activated Animal Sterol (Source of Vitamin D3), Folic Acid, Biotin, Natural Flavor.
Crusade Directions For Use:
Feeding Directions:
Mix 2 ounces per gallon of water for moderate stress.
Mix 5 ounces per gallon of water for more extreme stress, or top-dress onto feed.
Reviews (0)
Share your thoughts!
Let us know what you think...
Only logged in customers who have purchased this product may leave a review. Log in now