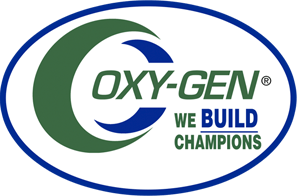 Home Stretch
$75.00 – $290.00
Home Stretch Lamb And Goat Supplement Alive with Appetite Advantage
Finish Your Lambs And Goats In The Last Weeks Leading Up To Show Or Sale. Make Your Lambs And Goats Look Better And Show Better. Naturally And Drug-Free!
Home Stretch Product Facts:
HOME STRETCH™ is designed to finish your lambs and goats in the last weeks leading up to show or sale. Home Stretch will make your lambs and goats look better and show better, allowing you to get more from the showing  experience. Like all OXY-GEN® products, it is safe, natural, and drug-free, so it will not test. And since it comes from OXY-GEN®, you know it is trusted by winning Showmen all across North America.
Home Stretch Guarantees:
Guaranteed Analysis:
---
Crude Protein, min — 16.00%
Crude Fat, min — 1.50%
Crude Fiber, max — 5.00%
Vitamin E, min — 2750 IU/lb
Live Bacteria Count, min — 125 Million CFU per ounce
(Proprietary Blend: Bacillus subtilis, Bacillus licheniformis)
Ingredients:
---
Grain Products, Plant Protein Products, Hydrolyzed Yeast, Wheat Germ Meal, Vitamin E supplement, Calcium Citrate, Dried Potato Products, Brewers Dried Grain, Potassium Sulfate, Manganese Sulfate, Zinc Sulfate, Copper Sulfate, Cobalt Sulfate, Dried Bacillus subtilis Fermentation Product, Dried Bacillus licheniformis Fermentation Product.
Home Stretch Directions For Use:
Feeding Directions:
Feed to lambs and goats at the rate of 4 ounces per head, per day, for the final 20 to 30 days prior to show.
Reviews (0)
Share your thoughts!
Let us know what you think...
Only logged in customers who have purchased this product may leave a review. Log in now