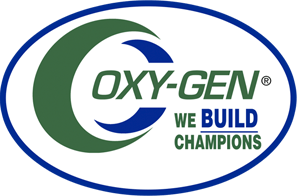 CircQlate for Livestock
$94.00 – $200.00
CircQlate Livestock Supplement. Utilizes Our Powerful Blend Of Amino Acids And Proteins That Will Help You Build The Champion Animal That Wins!
Fast Acting and Economical Powerful Blend of Amino Acids and Proteins Satisfyingly Palatable to Your Champion! Safe for all livestock species!
Livestock CircQlate Product Facts:
CircQlate™ combines the proven results of the original Oxy-Gen® formula with a select combination of proteins and amino acids resulting in the most revolutionary livestock technology developed to date.
Livestock CircQlate Guarantees:
Guaranteed Analysis:
---
Crude Protein, min — 19.00%
L-Lysine, min — 1.00%
L-Arginine, min — 0.70%
DL-Arginine, min — 0.70%
Crude Fat, min — 2.50%
Crude Fiber, max — 7.00%
Ingredients:
---
Grain Products, Plant Protein Products, Forage Products, Roughage Products, Wheat Germ Meal, Vitamin E Supplement, L-Lysine, L-Arginine, DL-Arginine.
Livestock CircQlate Directions For Use:
Feeding Directions:
LAMBS/GOATS — Feed 1.5 ounces (1/2 enclosed scoop) per head, per day.
CATTLE/SWINE — Feed 3 ounces (1 enclosed scoop) per head, per day.
Reviews (0)
Share your thoughts!
Let us know what you think...
Only logged in customers who have purchased this product may leave a review. Log in now