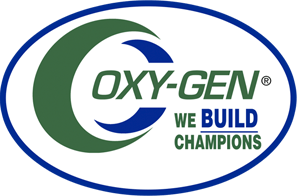 Oxy-Boost For Livestock, 80 cc
$20.00
Oxy-Boost Livestock Supplement A probiotic electrolyte paste for cattle, swine, sheep, and goats of any age or sex. Electrolytes, lactobacillus And Other Probiotics, Plus Our OXY-GEN Formula Which Increases The Performance Of Respiratory And Blood Vessel Systems.
OXY-BOOST Product Facts:
Electrolyte and probiotic paste supplement to help keep your champion fresh for the show!
OXY-BOOST Guarantees:
Guaranteed Analysis:
---
Crude Protein, min — 1.00%
Crude Fat, min — 70.00%
Crude Fiber, min — 5.30%
Calcium, min — 1.00%
Calcium, max — 2.00%
Phosphorus, min — 0.35%
Salt, min — 5.00%
Salt, max — 7.00%
Magnesium, min — 6.00%
Potassium, min — 0.80%
Vitamin E, min — 370 IU/lb
Ingredients:
---
Salt, Potassium Chloride, Magnesium Oxide, Calcium Carbonate, Mono-sodium Phosphate, Citric Acid, Glycine, Glycerin, Maltodextrins, Silica AeroGel, Wheat Germ Oil, Dried Active Yeast, Vitamin E Supplement, Natural and Artificial Flavors.
OXY-BOOST Directions For Use:
Feeding Directions:
Feed 10cc per day cattle, swine, sheep, and goats, either topdressed on feed or directly into the mouth.
Reviews (0)
Share your thoughts!
Let us know what you think...
Only logged in customers who have purchased this product may leave a review. Log in now