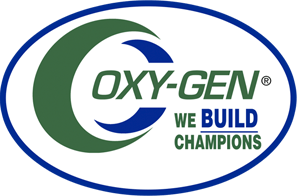 Oxy-Fines, 10-lb Box
$49.00
Oxy-Fines Poultry Supplement Extremely Palatable, Adding Oxy-Fines To Your Poultry's Feed Program Will Yield Increased Muscling And Muscle Mass!
OXY-GEN Fines Product Facts:
A nutritional supplement for poultry, just top dress each day to see great results!
Composed of the particulates screened from our OXY-GEN® pellets for livestock and intended to be fed to poultry, adding OXY-GEN® Fines to your feed program will enhance muscling and improve meat yields at slaughter. Safe, natural, and drug-free!
OXY-GEN Fines Guarantees:
Guaranteed Analysis:
---
Crude Protein, min — 16.00%
Crude Fat, min — 2.50%
Crude Fiber, max — 7.00%
Calcium, min — 1.00%
Calcium, max — 2.00%
Phosphorus, min — 0.20%
Phosphorus, max — 0.70%
Vitamin E, min — 950 IU/lb
Ingredients:
---
Grain Products, Plant Protein Products, Forage Products, Brewers Dried Yeast, Wheat Germ Meal, Vitamin E Supplement.
OXY-GEN Fines Directions For Use:
Feeding Directions:
Feed free choice in a separate feed pan. If OXY-GEN® Fines becomes the majority of the diet consumed, mix into the grain mix so that it consists of 1/3 of the total volume (2 parts regular feed to 1 part Fines). Feed for 2 to 3 weeks. After this stage, we recommend switching to Sho-Flow with LOX (Liquid OXY-GEN®) mixed into your normal feed grain.
Reviews (0)
Share your thoughts!
Let us know what you think...
Only logged in customers who have purchased this product may leave a review. Log in now